Glen Iris House | Maitland Street Interiors
Projects - January, 2019
Maitland Street Interiors
Cailtin Mills Photography
content-image-type
Scandinavian design, simplicity and functionality were key points of reference when Sarah Elshaug of Maitland Street Interiors tackled the renovation of this 1930's California Bungalow in Glen Iris. The result is an elegant, refined interior treatment for a busy family of five, designed to effortlessly evolve over the years as the children grow into young adults.
The powder room features liquid gloss black subway tiles in a herringbone configuration lining the back wall, grey/white terrazzo bench top as well as a black custom vanity in ravine finish. Our Silhouette Pendant in brushed copper hangs effortlessly above a Lumira candle glass dome and Noon Mirror, matching the rest of the copper finishes featured throughout this luxury bathroom.
This theme is carried throughout the restrooms, with the master bathroom also featuring a muted herringbone slate coloured tile and a configuration of smokey black glass Silhouette Pendants. Finally, Flare Wall Lights in brushed copper are placed above a custom mirrored cabinet cementing the overall look.
See the full project on The Design Files website.
Glen Iris House – Maitland Street Interiors.
maitlandstreetinteriors.com.au
Array
(
    [ID] => 16434
    [id] => 16434
    [title] => Ross-gardam-Silhouette-Pendant-Light-Copper-Matte-Sarah-Elshaug-GlenIris
    [filename] => Ross-gardam-Silhouette-Pendant-Light-Copper-Matte-Sarah-Elshaug-GlenIris.jpg
    [filesize] => 334450
    [url] => https://www.rossgardam.com.au/wp-content/uploads/2019/01/Ross-gardam-Silhouette-Pendant-Light-Copper-Matte-Sarah-Elshaug-GlenIris.jpg
    [link] => https://www.rossgardam.com.au/glen-iris-scandinavian-design-artdeco-home-melbourne/ross-gardam-silhouette-pendant-light-copper-matte-sarah-elshaug-gleniris/
    [alt] => Ross Gardam Copper Matte Silhouette Pendant featured as a bathroom light in this Glen Iris Home by Maitland Street Interiors.
    [author] => 7
    [description] => 
    [caption] => 
    [name] => ross-gardam-silhouette-pendant-light-copper-matte-sarah-elshaug-gleniris
    [status] => inherit
    [uploaded_to] => 16266
    [date] => 2019-01-29 01:06:50
    [modified] => 2019-01-29 01:08:14
    [menu_order] => 0
    [mime_type] => image/jpeg
    [type] => image
    [subtype] => jpeg
    [icon] => https://www.rossgardam.com.au/wp-includes/images/media/default.png
    [width] => 1000
    [height] => 1556
    [sizes] => Array
        (
            [thumbnail] => https://www.rossgardam.com.au/wp-content/uploads/2019/01/Ross-gardam-Silhouette-Pendant-Light-Copper-Matte-Sarah-Elshaug-GlenIris-150x150.jpg
            [thumbnail-width] => 150
            [thumbnail-height] => 150
            [medium] => https://www.rossgardam.com.au/wp-content/uploads/2019/01/Ross-gardam-Silhouette-Pendant-Light-Copper-Matte-Sarah-Elshaug-GlenIris-193x300.jpg
            [medium-width] => 193
            [medium-height] => 300
            [medium_large] => https://www.rossgardam.com.au/wp-content/uploads/2019/01/Ross-gardam-Silhouette-Pendant-Light-Copper-Matte-Sarah-Elshaug-GlenIris.jpg
            [medium_large-width] => 1000
            [medium_large-height] => 1556
            [large] => https://www.rossgardam.com.au/wp-content/uploads/2019/01/Ross-gardam-Silhouette-Pendant-Light-Copper-Matte-Sarah-Elshaug-GlenIris-658x1024.jpg
            [large-width] => 658
            [large-height] => 1024
            [widgets_image_size] => https://www.rossgardam.com.au/wp-content/uploads/2019/01/Ross-gardam-Silhouette-Pendant-Light-Copper-Matte-Sarah-Elshaug-GlenIris-800x1556.jpg
            [widgets_image_size-width] => 800
            [widgets_image_size-height] => 1556
            [1536x1536] => https://www.rossgardam.com.au/wp-content/uploads/2019/01/Ross-gardam-Silhouette-Pendant-Light-Copper-Matte-Sarah-Elshaug-GlenIris.jpg
            [1536x1536-width] => 987
            [1536x1536-height] => 1536
            [2048x2048] => https://www.rossgardam.com.au/wp-content/uploads/2019/01/Ross-gardam-Silhouette-Pendant-Light-Copper-Matte-Sarah-Elshaug-GlenIris.jpg
            [2048x2048-width] => 1000
            [2048x2048-height] => 1556
            [dl-image-size] => https://www.rossgardam.com.au/wp-content/uploads/2019/01/Ross-gardam-Silhouette-Pendant-Light-Copper-Matte-Sarah-Elshaug-GlenIris-65x80.jpg
            [dl-image-size-width] => 65
            [dl-image-size-height] => 80
            [dl-image-size2] => https://www.rossgardam.com.au/wp-content/uploads/2019/01/Ross-gardam-Silhouette-Pendant-Light-Copper-Matte-Sarah-Elshaug-GlenIris.jpg
            [dl-image-size2-width] => 269
            [dl-image-size2-height] => 418
            [custom_post_list_image] => https://www.rossgardam.com.au/wp-content/uploads/2019/01/Ross-gardam-Silhouette-Pendant-Light-Copper-Matte-Sarah-Elshaug-GlenIris-370x365.jpg
            [custom_post_list_image-width] => 370
            [custom_post_list_image-height] => 365
            [custom_journal_image] => https://www.rossgardam.com.au/wp-content/uploads/2019/01/Ross-gardam-Silhouette-Pendant-Light-Copper-Matte-Sarah-Elshaug-GlenIris-418x418.jpg
            [custom_journal_image-width] => 418
            [custom_journal_image-height] => 418
            [custom_journal_feat] => https://www.rossgardam.com.au/wp-content/uploads/2019/01/Ross-gardam-Silhouette-Pendant-Light-Copper-Matte-Sarah-Elshaug-GlenIris-1000x680.jpg
            [custom_journal_feat-width] => 1000
            [custom_journal_feat-height] => 680
            [post_woo_related] => https://www.rossgardam.com.au/wp-content/uploads/2019/01/Ross-gardam-Silhouette-Pendant-Light-Copper-Matte-Sarah-Elshaug-GlenIris-263x332.jpg
            [post_woo_related-width] => 263
            [post_woo_related-height] => 332
            [ff_image_size1] => https://www.rossgardam.com.au/wp-content/uploads/2019/01/Ross-gardam-Silhouette-Pendant-Light-Copper-Matte-Sarah-Elshaug-GlenIris-540x360.jpg
            [ff_image_size1-width] => 540
            [ff_image_size1-height] => 360
            [blog-thumb-1] => https://www.rossgardam.com.au/wp-content/uploads/2019/01/Ross-gardam-Silhouette-Pendant-Light-Copper-Matte-Sarah-Elshaug-GlenIris-468x328.jpg
            [blog-thumb-1-width] => 468
            [blog-thumb-1-height] => 328
            [blog-thumb-2] => https://www.rossgardam.com.au/wp-content/uploads/2019/01/Ross-gardam-Silhouette-Pendant-Light-Copper-Matte-Sarah-Elshaug-GlenIris-468x468.jpg
            [blog-thumb-2-width] => 468
            [blog-thumb-2-height] => 468
            [blog-thumb-3] => https://www.rossgardam.com.au/wp-content/uploads/2019/01/Ross-gardam-Silhouette-Pendant-Light-Copper-Matte-Sarah-Elshaug-GlenIris-845x592.jpg
            [blog-thumb-3-width] => 845
            [blog-thumb-3-height] => 592
            [blog-single-1] => https://www.rossgardam.com.au/wp-content/uploads/2019/01/Ross-gardam-Silhouette-Pendant-Light-Copper-Matte-Sarah-Elshaug-GlenIris-1000x635.jpg
            [blog-single-1-width] => 1000
            [blog-single-1-height] => 635
            [portfolio-single-img-1] => https://www.rossgardam.com.au/wp-content/uploads/2019/01/Ross-gardam-Silhouette-Pendant-Light-Copper-Matte-Sarah-Elshaug-GlenIris.jpg
            [portfolio-single-img-1-width] => 1000
            [portfolio-single-img-1-height] => 1556
            [portfolio-single-img-2] => https://www.rossgardam.com.au/wp-content/uploads/2019/01/Ross-gardam-Silhouette-Pendant-Light-Copper-Matte-Sarah-Elshaug-GlenIris.jpg
            [portfolio-single-img-2-width] => 1000
            [portfolio-single-img-2-height] => 1556
            [portfolio-single-img-3] => https://www.rossgardam.com.au/wp-content/uploads/2019/01/Ross-gardam-Silhouette-Pendant-Light-Copper-Matte-Sarah-Elshaug-GlenIris-806x1254.jpg
            [portfolio-single-img-3-width] => 806
            [portfolio-single-img-3-height] => 1254
            [portfolio-single-img-4] => https://www.rossgardam.com.au/wp-content/uploads/2019/01/Ross-gardam-Silhouette-Pendant-Light-Copper-Matte-Sarah-Elshaug-GlenIris-558x868.jpg
            [portfolio-single-img-4-width] => 558
            [portfolio-single-img-4-height] => 868
            [portfolio-img-1] => https://www.rossgardam.com.au/wp-content/uploads/2019/01/Ross-gardam-Silhouette-Pendant-Light-Copper-Matte-Sarah-Elshaug-GlenIris-655x545.jpg
            [portfolio-img-1-width] => 655
            [portfolio-img-1-height] => 545
            [portfolio-img-2] => https://www.rossgardam.com.au/wp-content/uploads/2019/01/Ross-gardam-Silhouette-Pendant-Light-Copper-Matte-Sarah-Elshaug-GlenIris-491x409.jpg
            [portfolio-img-2-width] => 491
            [portfolio-img-2-height] => 409
            [portfolio-img-3] => https://www.rossgardam.com.au/wp-content/uploads/2019/01/Ross-gardam-Silhouette-Pendant-Light-Copper-Matte-Sarah-Elshaug-GlenIris-491x764.jpg
            [portfolio-img-3-width] => 491
            [portfolio-img-3-height] => 764
            [shop-category-thumb] => https://www.rossgardam.com.au/wp-content/uploads/2019/01/Ross-gardam-Silhouette-Pendant-Light-Copper-Matte-Sarah-Elshaug-GlenIris-500x290.jpg
            [shop-category-thumb-width] => 500
            [shop-category-thumb-height] => 290
            [woocommerce_thumbnail] => https://www.rossgardam.com.au/wp-content/uploads/2019/01/Ross-gardam-Silhouette-Pendant-Light-Copper-Matte-Sarah-Elshaug-GlenIris-550x695.jpg
            [woocommerce_thumbnail-width] => 550
            [woocommerce_thumbnail-height] => 695
            [woocommerce_single] => https://www.rossgardam.com.au/wp-content/uploads/2019/01/Ross-gardam-Silhouette-Pendant-Light-Copper-Matte-Sarah-Elshaug-GlenIris-820x1276.jpg
            [woocommerce_single-width] => 820
            [woocommerce_single-height] => 1276
            [woocommerce_gallery_thumbnail] => https://www.rossgardam.com.au/wp-content/uploads/2019/01/Ross-gardam-Silhouette-Pendant-Light-Copper-Matte-Sarah-Elshaug-GlenIris-220x220.jpg
            [woocommerce_gallery_thumbnail-width] => 220
            [woocommerce_gallery_thumbnail-height] => 220
            [shop_catalog] => https://www.rossgardam.com.au/wp-content/uploads/2019/01/Ross-gardam-Silhouette-Pendant-Light-Copper-Matte-Sarah-Elshaug-GlenIris-550x695.jpg
            [shop_catalog-width] => 550
            [shop_catalog-height] => 695
            [shop_single] => https://www.rossgardam.com.au/wp-content/uploads/2019/01/Ross-gardam-Silhouette-Pendant-Light-Copper-Matte-Sarah-Elshaug-GlenIris-820x1276.jpg
            [shop_single-width] => 820
            [shop_single-height] => 1276
            [shop_thumbnail] => https://www.rossgardam.com.au/wp-content/uploads/2019/01/Ross-gardam-Silhouette-Pendant-Light-Copper-Matte-Sarah-Elshaug-GlenIris-220x220.jpg
            [shop_thumbnail-width] => 220
            [shop_thumbnail-height] => 220
        )

)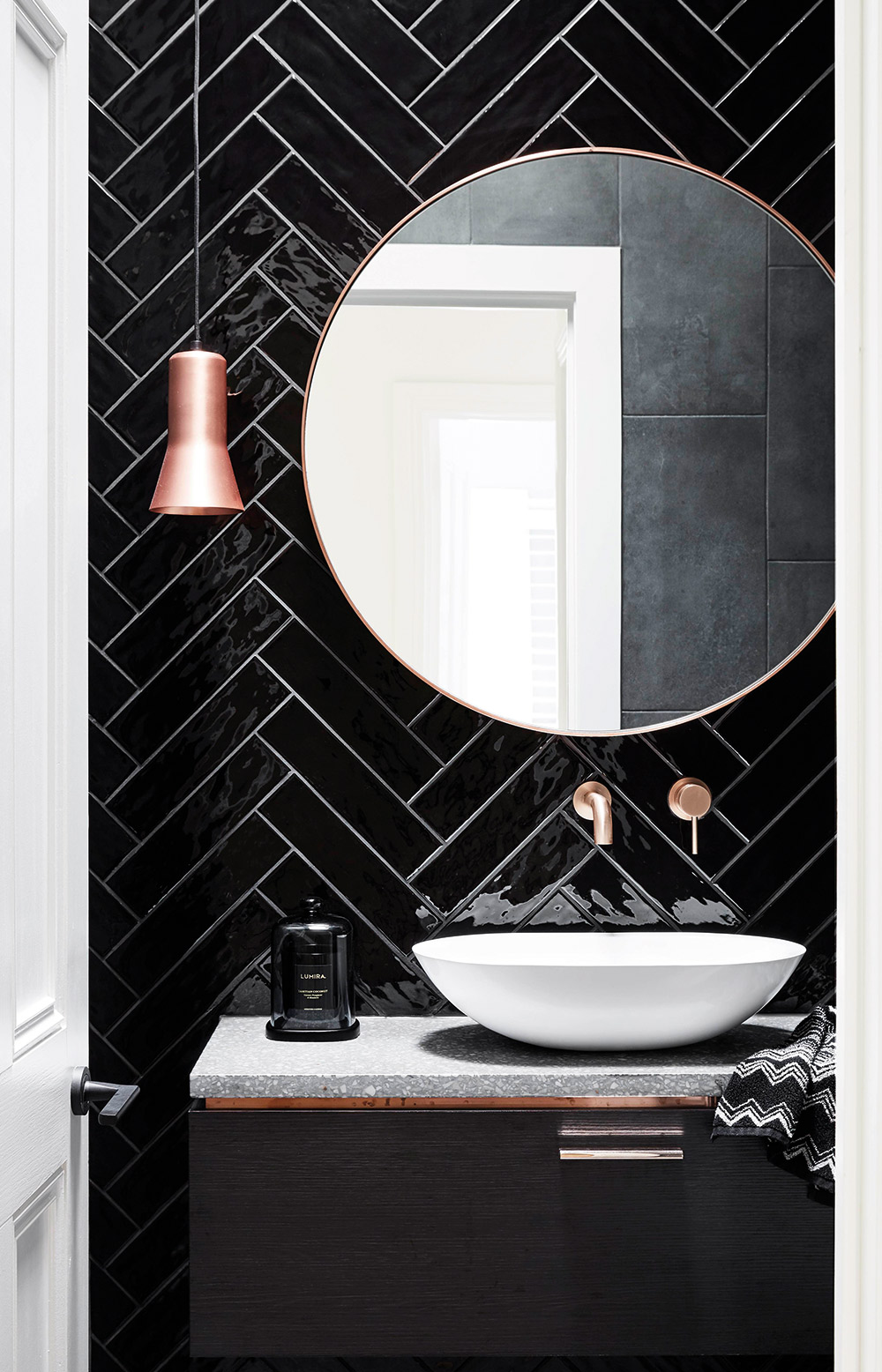 Related Products